Special Formulations – Small Batches – Fast Turnaround
We can support you "from reaction flask to tank truck".
Developer and Manufacturer since 1983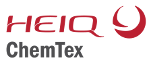 HeiQ ChemTex develops and manufactures specialty chemicals for the carpet, textiles, paper, coated fabrics, oil field recovery and specialty surfactants industries.
We maintain a full-service research and development staff with capabilities from organic and inorganic synthesis to custom formulating.
HeiQ ChemTex, with operations in Concord, North Carolina and Calhoun, Georgia, is poised to service focus industry demands "just in time" throughout the Southeast USA.
1974: We were established as Chem-Tex Chemical Corporation, a specialty textile chemical manufacturing firm servicing all segments of the textile industry.
1983: We started operation as Chem-Tex Laboratories.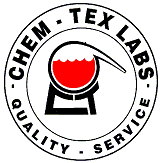 2017: Chem-Tex Laboratories and HeiQ  (Switzerland) have concluded a merger leveraging the proven strengths of each company to form HeiQ ChemTex Inc. and create a world-class integrated global supplier of textile and carpet effect chemicals.
Specialty Products Manufactured
Amide Oxides
Sulfosuccinamides
Sulfates
Polyacrylates
Sulfosuccinates
Betains
Specialty Emulsifiers
Phosphate Esters
Starch-based Processing Aids
Starch-based Adhesives
Water-based Adhesives
Focus Industries
Carpet
Textiles–Dyeing & Finishing, Coated Fabrics
Recycled Paper
Surfactants for Polymer Manufacturing
In-House Process Capacity
Concord, North Carolina
6,500 Gallon Pressure Reactor
5,000 Gallon Pressure Reactor
1,200 Gallon Pressure Reactor with Condenser
500 Gallon Pressure Reactor
150 Gallon Pressure Reactor with Condenser
500-6000 Gallon Mixing Vessels
400 Gallon 25 HP Eppenbach Mixer
122,850 Gallon Fully Contained Liquid Raw Material-Finished Product Storage
25,896 Square Foot Manufacturing Facility
Calhoun, Georgia
6,600 Gallon Pressure Reactor
6,600 Gallon Pressure Reactor
5,000 Gallon Mixing Tank
3,000 Gallon Mixing Tank
2,000 Gallon Mixing Tank
188,100 Gallon Fully Contained Raw Material-Finished Product Storage
29,476 Square Feet Manufacturing Facility